MESSAGE FROM PRESIDENT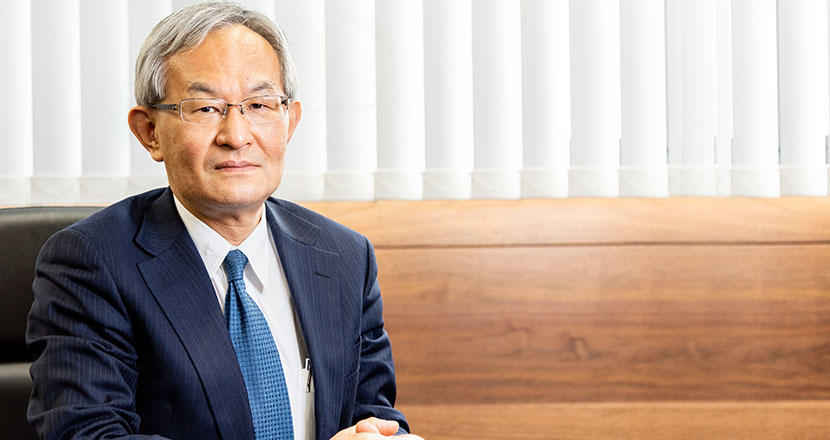 For more than 100 years since foundation, Ohtsuka, while staying focused on reliable technology and stable quality, has been developing and delivering products that satisfy our customers.
We have been valued by customers of different industries―not only automobile parts industry, for which Ohtsuka has been extending business since its founding, but also air-conditioning equipment and industrial equipment. This was achieved through our basic principle of responding to individual needs with attention to every detail.
We will continue to deliver products that meet the further needs of our customers and society through our network of domestic and overseas bases and overseas business partners.
Also, in terms of technology, we aim to be a company having the ability to make proposals that satisfy the needs and demands of our customers through continuous research and trial and error every day.
Looking ahead to the next 100 years, all employees will work together―based on our basic philosophy, quality and environmental policies―to pursue management where our products contribute to prosperity of the whole society.
We look forward to receiving your continued patronage and support.

Corporate Philosophy
1. We always contribute to society through our products and build the future of our employees.
2. We always use our best creativity, be passionate for work, and promote human resource development.
3. We always maintain the best financial status that serves as the foundation of management.
Quality policy

Aiming to be a leading company in the industry, we always create high quality and respond to the trust and satisfaction of our customers.
Environmental policy

We will create the comfort of natural environment. Each and every one of us will always return to the origin of nature, strive to conserve the global environment through intellectual innovation, and contribute to the development of an eco-friendly society.