AUTOMOTIVE PRODUCTS GROUP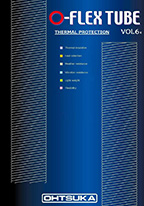 O-FLEX TUBE
Lightweight, excellent in heat insulation, heat resistance, high quality and low price―a flexible tube that meets demands of today.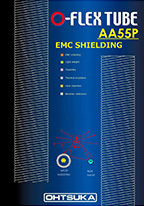 O-FLEX EMC
Hose featuring both heat insulation & flexibility with measures taken for shielding electromagnetic wave.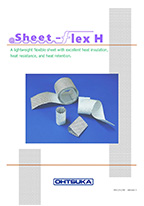 SHEET-FLEX
Lightweight, flexible sheet for heat insulation, heat resistance, and heat retention. Depending on materials to be combined, it can be used for various purposes such as heat insulation, heat retention, soundproofing, abrasion resistance, and electromagnetic wave shielding.
HEAT VENTILATION AIR CONDITIONING GROUP
INDUSTRIAL PRODUCTS GROUP