Offering environmentally friendly products of high quality
Since our foundation in 1921, OHTSUKA has been contributing to various industries
through stable supply of advanced products.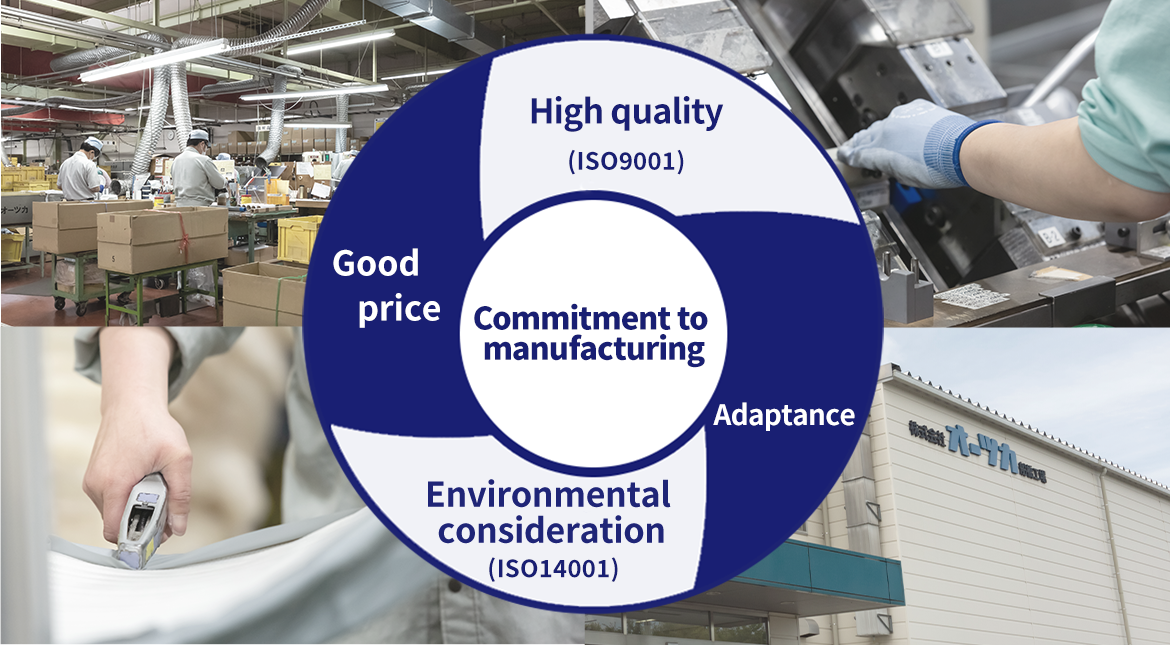 Our Strengths
Since its founding, Ohtsuka has continued to support many industries with main focus on automobile parts, air conditioning equipment, and industrial equipment supplies. Our products have been selected for 100 years by major automobile manufacturers and companies including building air conditioning equipment, steel making, steel heavy machinery, railroad/ship, and construction machinery manufacturers.
The responsiveness, high quality, and good price that we have consistently proposed to our customers are the unique "strengths" of Ohtsuka cultivated over many years. We will continue to be close to our customers while maintaining quality and price that satisfy our customers.
OHTSUKA's Three Strengths: [Automotive Products]
[Heat Ventilation Air Conditioning Products] [Industrial Products]

Since our founding 100 years ago, our products, while adapting to changes over time, have been selected by many business partners including major manufacturers. Our success in stable supply was achieved through high quality and good price of our products and our ability to make best proposals to each need throughout many connections with our customers. We will continue to move forward while sincerely responding to our customers' needs and the future.
Our manufacturing philosophy is shared globally
OHTSUKA develops products that meet the standards of each country through bases not only in Japan but also in China, India, and the United States, and responds to customer requests. We are also expanding OHTSUKA quality by forming partnerships with companies in Asia, Europe and the United States.